13.12 Kl. 18.00
Trainspotting / Live Concert
Husets Biograf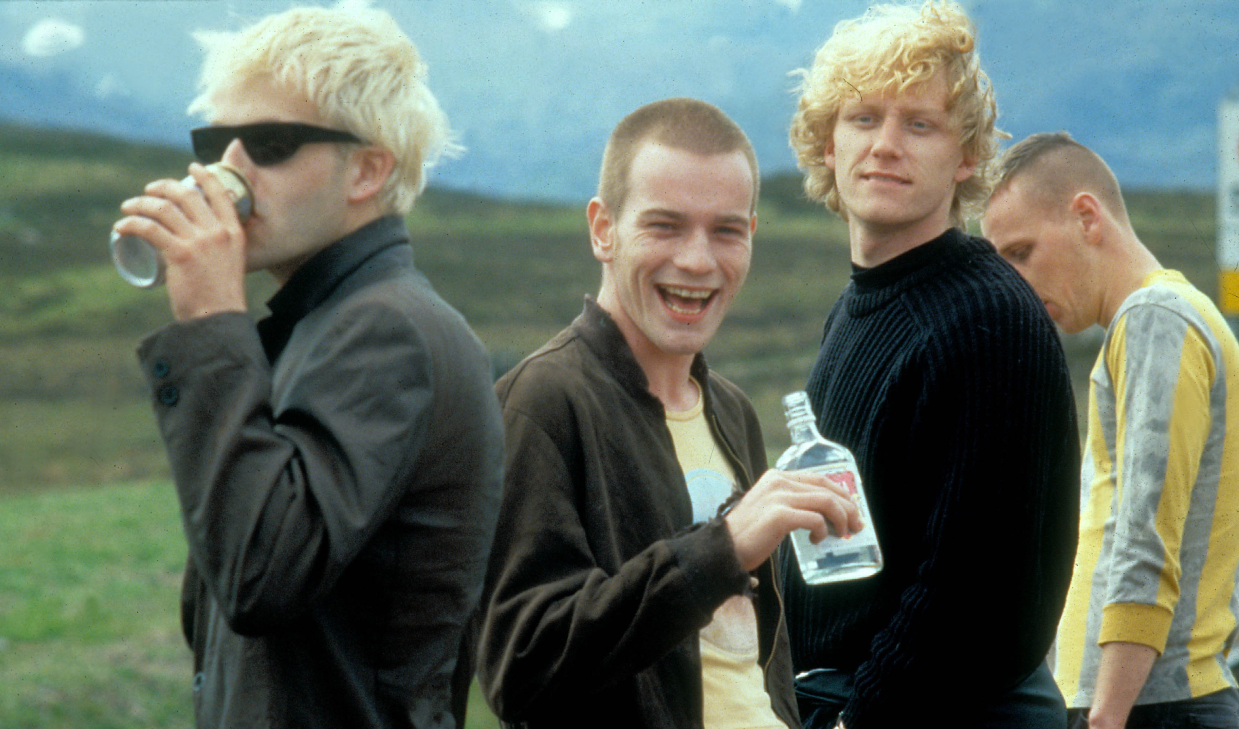 *RESERVATIONS can be made via jack.stevenson@mail.dk. Please include "NEVERENDING" and the number of reservations desired in the subject line of your e-mail, and you will receive a quick confirmation with further info. If you have other questions contact Jack, our house manager, at jack.stevenson@mail.dk, or via 20297013 as a second option. No SMS.
Tonight the local boy band, "Straight out of Strange" performs a 60 minute set and has chosen to open the evening with a screening of the original TRAINSPOTTING from 1996. "Straight Out Strange" consists of Ludwig Mogensen Parsum on Guitar and Vocal, William Bach Gislinge on Guitar,
Thorstein Thorsteinsson Jacobsen on Bass and Luis Madrona-Carlsen on Drums. Don´t miss an exciting night of film and live music!
18:00 = CAFÉ AREA OPENS. TICKET COUNTER OPENS / We have open seating / And can only accept CASH or MOBILE PAY / Tickets are 60 kr.
19:00 = TRAINSPOTTING (Film ends 20:30)
21:00 = "STRAIGHT OUT STRANGE" (Live band performs for one hour)
13.12 Kl. 19.00 / Dør Kl. 18.00
Trainspotting / Live Concert
Husets Biograf