23.06 At 14.00
Sci-Fi Sunday: 'The Day the Earth Caught Fire'
Husets Biograf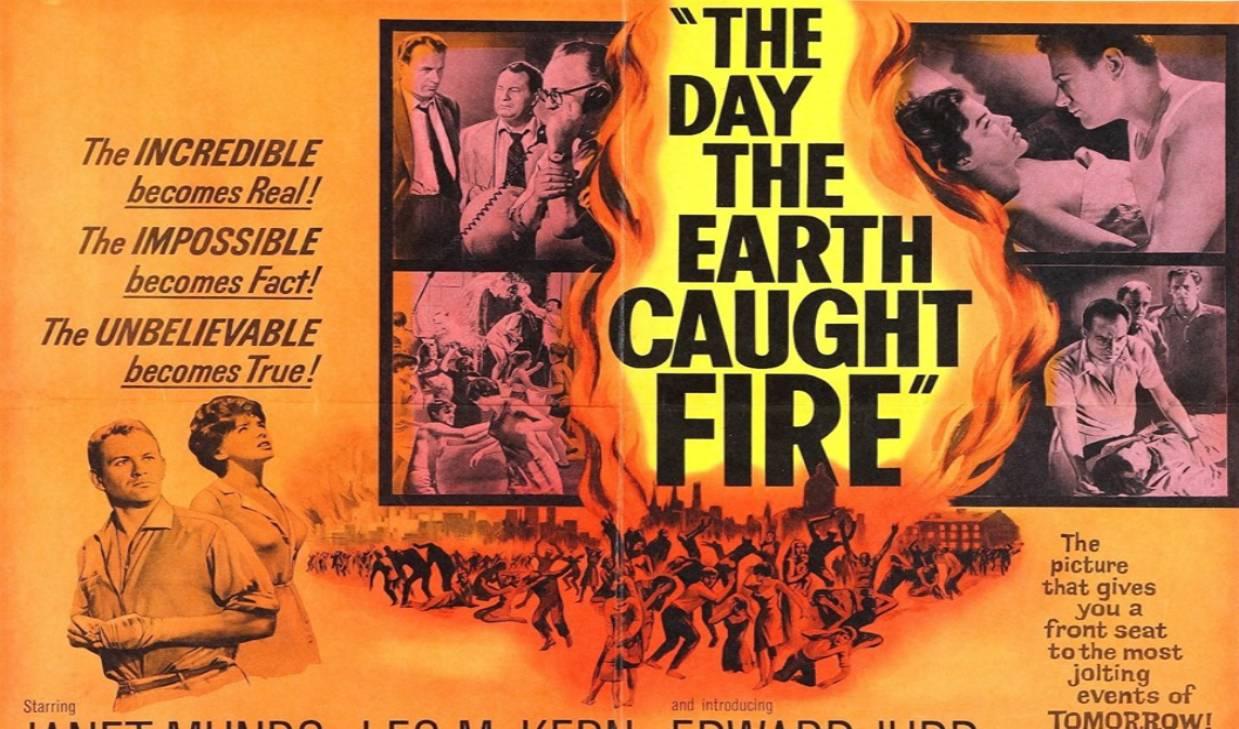 Sci-Fi Sunday is our monthly science fiction club. Enjoy a science fiction classic in the comfy chairs at Husets Biograf with a hot cup of coffee and other sci-fi fans.
*RESERVATIONS can be made via husetsbio.reservation@mail.dk. Please include "FIRE" and the number of reservations desired in the subject line of your e-mail, and you will receive a quick confirmation with further info. If you have other questions contact Jack, our house manager, at jack.stevenson@mail.dk, or via 20297013 as a second option. No SMS.
14:00 = CAFÉ & TICKET COUNTER opens / We have free (unnumbered) seating / Please remember we only accept cash and Mobile Pay / Tickets are 50 kr. As with every Sci-Fi Sunday, the coffee is complimentary with the ticket.
15:00 = THE DAY THE EARTH CAUGHT FIRE, 1961, dir. Val Guest, 99 min / British reporter Peter Stenning (Edward Judd) learns that both the U.S. and the U.S.S.R. have simultaneously set off nuclear explosions to test their efficiency. The twin blasts have caused the Earth to go off its axis. The result is a disastrous upheaval in the balance of nature; floods and fires being the principal plagues. With the end of the world staring everyone in the face, chaos reigns.
23.06 At 15.00 / Doors At 14.00
Sci-Fi Sunday: 'The Day the Earth Caught Fire'
Husets Biograf