08.02 Kl. 17.30
Night Terrors Film Festival – Copenhagen 2019
Husets Biograf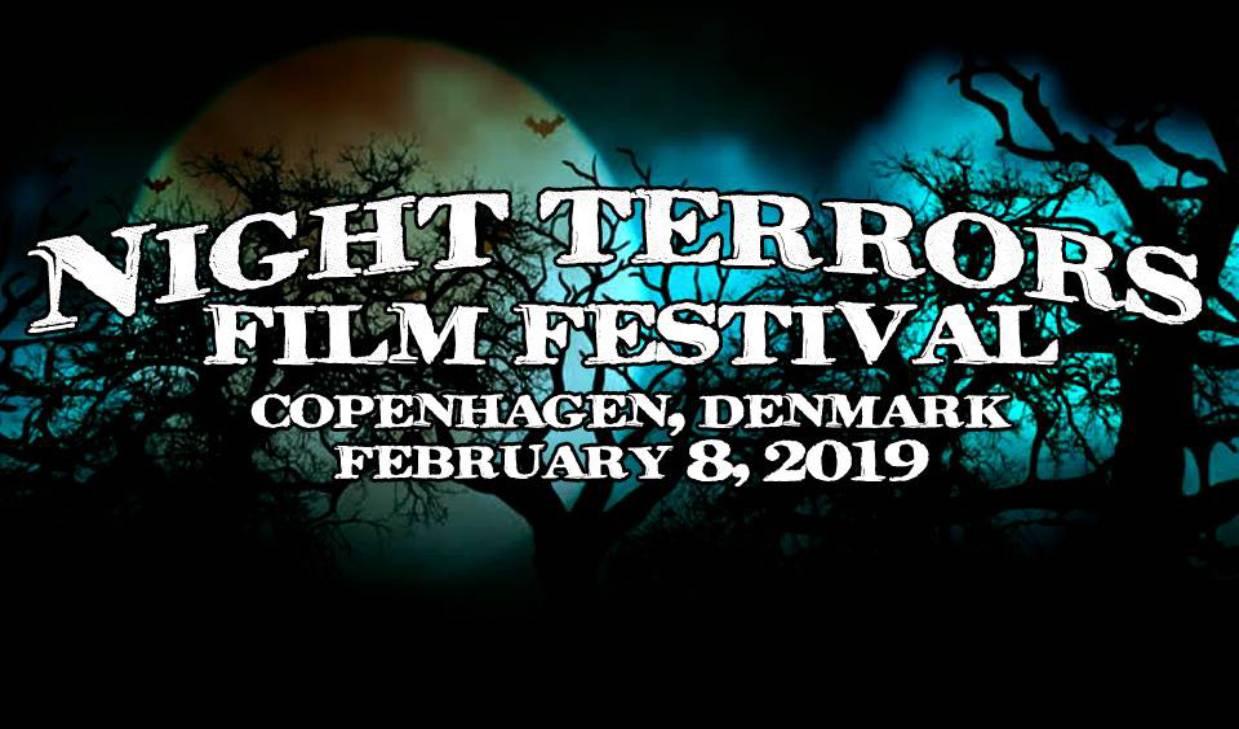 Night Terrors Film Festival returns to Copenhagen in 2019!
*RESERVATIONS can be made via husetsbio.reservation@mail.dk. Please include "NIGHT TERRORS" and the number of reservations desired in the subject line of your e-mail, and you will receive a quick confirmation with further info. If you have other questions contact Jack, our house manager, at jack.stevenson@mail.dk, or via 20297013 as a second option. No SM. Ticket price is 50kr.
17.30 = CAFE AREA OPENS
19.00 = SHOW STARTS
There will be a short intermission about half way through the programme.
All films screening will be either English language or subtitled in English.
Programme:
Terrordactyl (E.K. Scarfone, USA)
Dead Celebrities (Michael Fausti, UK)
Post Mortem Mary (Joshua Long, Australia)
Off Duty (Becki Pantling, UK)
Chimes (Jannine Benkhardt, Ireland)
The Blizzard (Alvaro Rodriguez Areny, Andorra)
A Doll Distorted (Niall Shukla, UK)
Delicacy (Michael Middleton-Downer, UK)
***Pause***
Full-Time Lady (Petri Bergman & Sampo Marjomaa, Finland)
Those Who Can Die (Charlotte Cayeux, France)
Shoes 2 (Ray Kermani, Belgium)
The Ballad of a Haunted Man (Emma Pitt, UK)
The Whistler (Jennifer Nicole Stang, Canada)
Alisa (Johannes Lilja & Anne-Mari Musturi, Finland)
Beta (Kai Erfurt, Germany)
08.02 Kl. 19.00 / Dør Kl. 17.30
Night Terrors Film Festival – Copenhagen 2019
Husets Biograf