10.04 Kl. 20.00
AFLYST: Kabaret Kopenhagen: Bizarre Burlesque part 2
Musikcaféen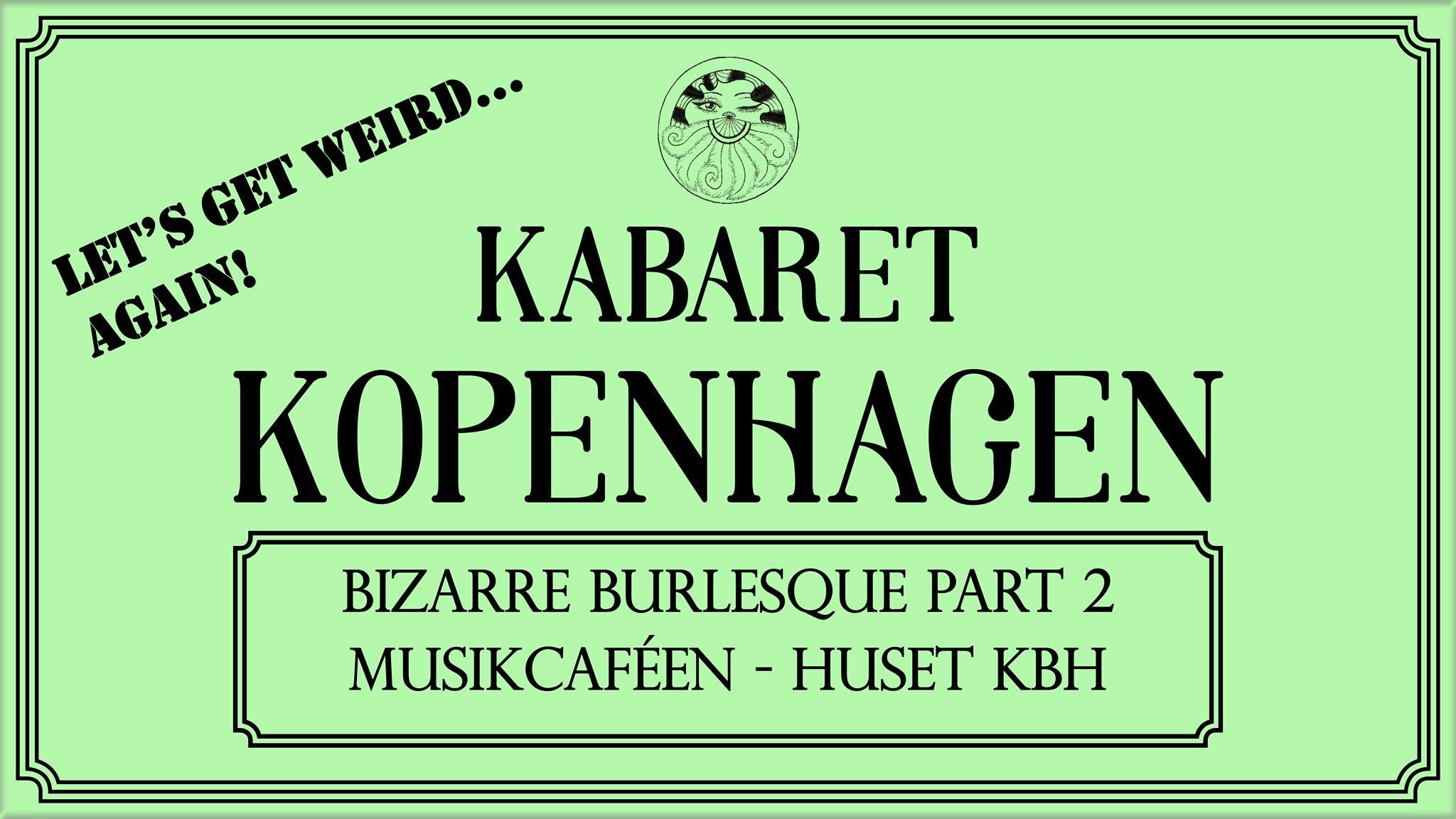 LET'S GET WEIRD – AGAIN!
Our first edition of Bizarre Burlesque in April 2019 was a roaring succes with a stellar international line-up so we decided to do it again at our new venue with TWO showdays!
Enough spectacular weirdness for everyone!
This is a show for all the great ideas that are just a little too quirky to fit in anywhere else. It's gonna be sexy, surprising and maybe a little unsettling… but it's definitely gonna be entertaining!
So grab your friends, lovers, neighbours and parents and join us for a celebration of all the b-sides!
* Guest Stars *
Seymour Bottoms – The freakishly charming Swedish boylesque Clown
Hetty Hertz – Coming from Paris to show us what she learned in fancy french theatre school
* Kabaret Kopenhagens own divas *
Momo Lamarr
Porcelina Rose
Sophie Sioux
* Host *
Siam De Sade
Furthermore featuring some absolutely adorable stage kittens and a small orchestra for live music during and after the show!
Doors open at 20.00
Show starts at 21.00
Ticket link coming soon – Save the dates!
10.04 Kl. 21.00 / Dør Kl. 20.00
AFLYST: Kabaret Kopenhagen: Bizarre Burlesque part 2
Musikcaféen