26.03 Kl. 18.30
Czech Embassy: 'Riders in the Sky'
Husets Biograf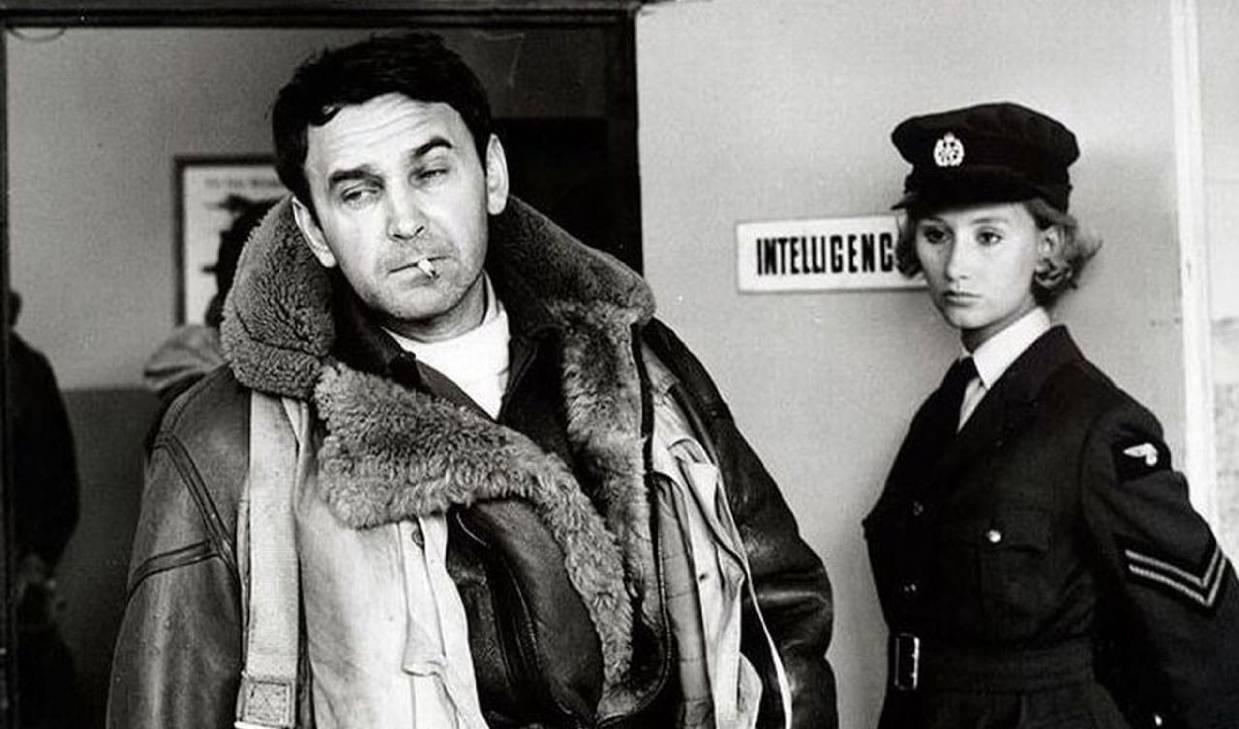 CZECH FILM NIGHTS is an ongoing monthly series hosted by the Embassy of the Czech Republic in Copenhagen and dedicated to presenting the best of Czech cinema. All films are presented with English subtitles and guests will be offered a gratis Czech beer after the proceedings. 
For the film screening in March, we chose the movie 'Riders in the Sky'/('Nebeští jezdci') by Czech director Jindřich Polák. This is a war film about Czechoslovak pilots in RAF service during the Battle of Britain, and the ongoing aerial battle in northern Europe. 
The movie is based on the 1964 novel 'Nebeští jezdci' by Czech World War II RAF and Soviet Air Force air gunner Richard Husmann, writing as Filip Jánský. 
*RESERVATIONS can be made via husetsbio.reservation@mail.dk. Please include "CZECH MARCH" and the number of reservations desired in the subject line of your e-mail, and you will receive a quick confirmation with further info. If you have other questions contact Jack, our house manager, at jack.stevenson@mail.dk, or via 20297013 as a second option. No SMS.
18.30 = CAFÉ & TICKET COUNTER opens / We have free (unnumbered) seating / Please remember we only accept cash and Mobile Pay in the café / Tickets are 50 kr.
19.30 = RIDERS IN THE SKY (original title: 'Nebeští jezdci'), 1968, dir. Jindřich Polák, 92 min. 
Based on a 1964 novel by Filip Jánský, the film depicts true historical events, through the eyes of the fictitious crews of the RAF's No. 276 Squadron. The protagonists are two Englishmen, a Canadian telegraph operator, and three Czechoslovak airmen: Captain Pavel Kolář, and gunners Študent and Prcek. Air strikes on German territory become an everyday but still dangerous routine. Študent is grievously injured during an attack on Nuremberg, in which he suffers burns and spinal damage. After his recovery, he realizes the war is far from over for him. 
The name of the film was inspired by a country and western song Ghost Riders in the Sky by American songwriter Stan Jones, and the piece itself features in the film. The rest of the music was composed by Evžen Illín. 
(source: http://www.filmovyprehled.cz/)
26.03 Kl. 19.30 / Dør Kl. 18.30
Czech Embassy: 'Riders in the Sky'
Husets Biograf