21.09 Kl. 20.30
Alt-Folk aften med Noisy Beehive & Dendron Records
Stardust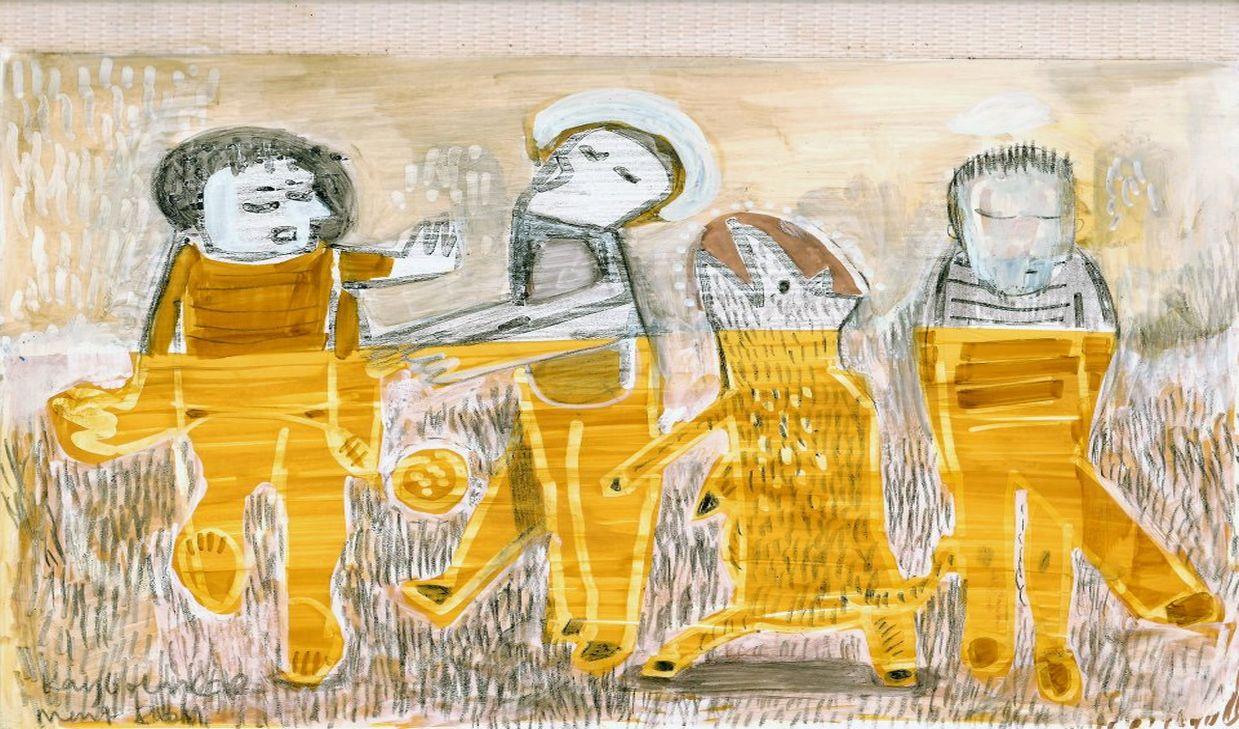 Noisy Beehive have invited Dendron Records to arrange an evening together with the three lo-fi/indie folk acts. During the evening you can also explore a bunch merchandise, including the independent releases from the labels, art works and much more.
The show is held at Huset-KBH, 1st floor called Stardust.
Doors 20:30
Music: 21:00
Lineup:
➥ Tidebound is a project firmly grounded in the concrete of Copenhagen, the soil that lies beneath and the waters that hold them in place. The hiatus of Black Wreath (funeral doom metal) and the otium of Chasing Eudaimonia / Eudamonia Collective (psychedelic drone) has allowed Dave Müller to explore new musical directions. Unlike any other of Müller's projects, Tidebound has its very roots in folk music, but the inspirations that paved the way for his other projects still shine through.
https://tidebound.bandcamp.com/album/black-river-and-other-bodies-of-water
➥ Anima & Ennui, a new alt-folk based in Copenhagen. They have released their debut single '. Nothing Better' released on April 4. 'Nothing Better' is a beautiful best foot forward for a striking new indie act that should be on everyone's radar. Anima & Ennui guide our way through darkness and light with haunting grace, their organic connection resonating through a brilliant radiance of sound and emotion." – Atwood Magazine
https://soundcloud.com/anima_x_ennui
➥ Moongazing Hare plays vehemently home-made and generally well-intentioned drone folk, simultaneously alienating and desperate to connect. As one of the more long-lived psych folk acts in Denmark, Moongazing Hare has published on Neh-Owh Records, drowning.cc, Sugarbush Records and Tarkovsky Green, as well as amassing a small handful of self-released material through Dendron Records, ranging in tone from somnambulent psychedelia and post-industrial noise to traditional folk and half-baked pop.
Dendron Records is a Copenhagen-based independent record label releasing small, home-produced editions from a variety of genres. Either it's good or it's not very good, but if it says Dendron on the label, we certainly love it!
Noisy Beehive is a live music venue, an independent record label and an art collective, based in Copenhagen. For the last four years, the collective organized and curated around 70 art events around Copenhagen. Placing the accent on adventurous music, the collective correspondingly works in the fields of contemporary dance, theater and visual art. Noisy Beehive maintains the continuous joint projects in Vilnius, Berlin and Istanbul.
Cover art by Hilal Can Illustration. Hilal Can is an Istanbul based visual artist, a founder and a curator of Studio TB34, a workshop where paintings, illustrations, collages, assemblages and ceramics are exhibited. The studio hosts art events dedicated to the independent producers in the vibrant Istanbul art scene. You can buy her work during this event.
21.09 Kl. 21.00 / Dør Kl. 20.30
Alt-Folk aften med Noisy Beehive & Dendron Records
Stardust