29.07 At 18.30
THE SEARCH FOR WENG WENG
Husets Biograf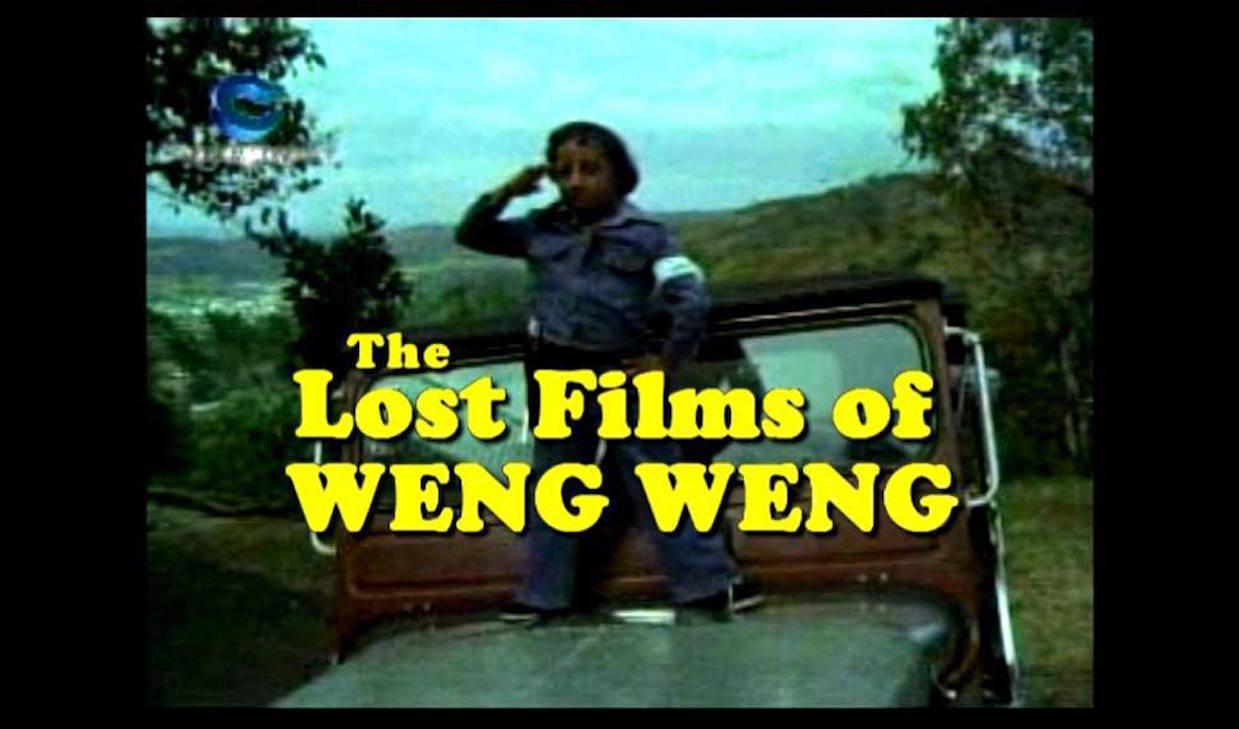 Andrew Leavold (the Australian director of the price winning documentary film THE SEARCH FOR WENG WENG (2013)) presents his new definitive book on Weng Weng + the screening of THE LOST FILMS OF WENG WENG!
Meet the author in person and enjoy the movie THE LOST FILMS OF WENG WENG. A 90 minute compilation of three of Weng Weng's Tagalog language films. Andrew Leavold has chopped ém down to their essentials and supplied English subtitles. All seen for the very first time outside the Philippines!
Don´t miss this rare opportunity!!!
*RESERVATIONS can be made via jack.stevenson@mail.dk. Please include "WENG WENG" and the number of reservations desired in the subject line of your e-mail, and you will receive a quick confirmation with further info. All reservations cease to be valid 15 minutes before the show and remaining tickets will be sold on a first-come-first-serve basis. If you have other questions contact Jack, our house manager, at jack.stevenson@mail.dk, or via 20297013 as a second option. No SMS.
18.30 = CAFÉ & TICKET COUNTER opens / We have free (unnumbered) seating / Please remember we only accept cash or Mobile Pay / Tickets are 50 kr.
19.30 = SHOW / A former cult video store manager turned guerrilla film-maker and B film detective goes looking for the two-foot-nine James Bond of the Philippines. It sounds like the bizarre plotline of one of Leavold's most favoured cult films, but in the case of his documentary feature THE SEARCH FOR WENG WENG (2013), reality does indeed kick fiction in the nuts, then runs between its legs. With Weng Weng's real story buried under more than thirty years of faulty memories, urban myths and forgotten pop culture, it seemed a Herculean task. Was he really a black belt, super-spy, stunt king, ladies' man, living saint, and plaything of the Marcos family? What was his real name, how many films did he make, and was he possibly still alive? It took Leavold seven years to complete the film, against seemingly impossible odds, and then screen the film all over the world, including Weng Weng's front yard. But that was just the start of the story.
This book is the definitive search for Weng Weng, an even wilder and woollier tale told by the film-maker himself, as he, Andrew Leavold, travels from Imelda Marcos' birthday party to the poorest slums of Manila, on the trail of one the Philippines' most unlikeliest heroes – and most heartbreaking stories. Weng Weng's tale of exploitation, greed, and fragile humanity is pieced together fragment by tantalizing fragment, all the while revealing a detailed, never-before-told history of the Filipino Action Film, as told by a cast of actors, stuntmen, Weng Weng's family and colleagues, historians, midget waiters, and Imelda herself. Plunging head-first into the heart and soul of the Philippines' culture and history, Leavold also tells his own story of transforming his own life from fan to film-maker, all the while experiencing the most surreal adventure of a lifetime. It's part detective story and midget bio, part gonzo travelogue, part Filipino B Film history lesson, and part magical Quest for the Holy Grail – if the Grail is a two foot nine James Bond of the Philippines.
One of the special treats featured tonight is an exclusive 90 minute compilation called THE LOST FILMS OF WENG WENG – three of Weng Weng's Tagalog language films director Andrew Leavold has chopped down to their essentials and subtitled into English – all seen for the very first time outside the Philippines! You get the gold from – Stariray (Dolphy's 1981 gay disco actioner, in which a gruff-voiced Weng Weng as Chief of Operations teaches him kung fu); Da Best In Da West (another Weng Weng western also from 1981, this time as Dolphy's deputy Bronson!); and Legs…Katawan…Babae! (stars Hagibis, the Filipino Village People, in a delirious disco kung fu spy musical WESTERN [!!!] in which Weng Weng makes a cameo in the final blazing line-dancing number). Needless to say we cannot WAIT to show you guys this!!!
29.07 At 19.30 / Doors At 18.30
THE SEARCH FOR WENG WENG
Husets Biograf