26.04 At 18.30
PROTEST CINEMA PART 2
Husets Biograf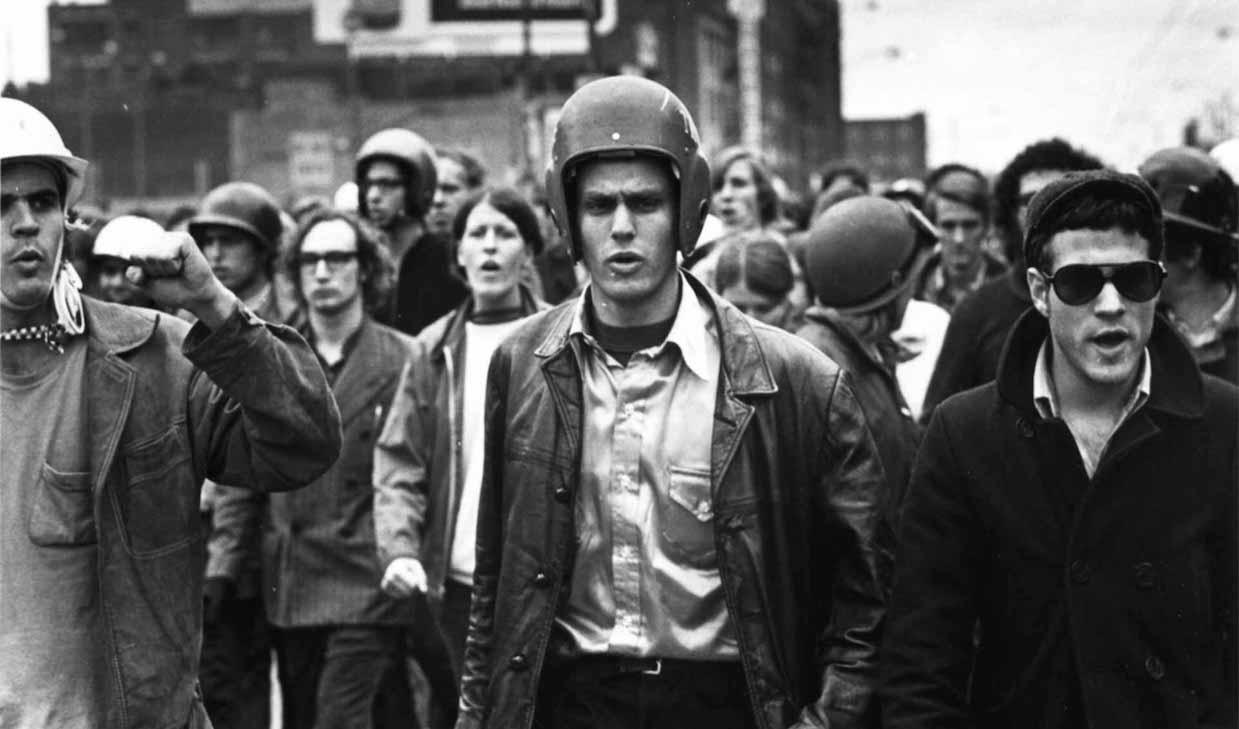 The word "protest" has taken on new meaning under the Trump presidency, where record numbers of people have taken to streets in America and even other parts of the Western world to contest his policies. In this 2-part series we revisit aspects of the American history of protest and free-speech movements.
RESERVATIONS can be made via husetsbio.reservation@mail.dk. Please include "PROTEST 2" and the number of reservations desired in the subject line of your e-mail, and you will receive a quick confirmation with further info. If you have other questions contact Jack, our house manager, at jack.stevenson@mail.dk, or via 20297013 as a second option. No SMS.
18.30 = TICKET COUNTER OPENS / We have open seating / And can only accept CASH or MOBILE PAY / Tickets only sold on evening of show
19.30 = THE WEATHER UNDERGROUND, 2002, directed by Sam Green, 92 min., screened on 35mm! / Sam Green's compelling, thought-provoking documentary from 2002 looks examines the life and times of the radical American student movement known as the Weather Underground that flourished in opposition to the Nixon administration. Forged in the whirlwind of 60s politics, the Weathermen turned to acts of violence in the 70s, declaring war on their own country, and were forced underground in the 80s. A riveting portrait of student-left radicalism in America and related movements, such as the Blank Panthers, this film – nominated for an Oscar in the documentary category – is all the more relevant today as Trump's comparisons to Nixon increase and protest heats up.
26.04 At 19.30 / Doors At 18.30
PROTEST CINEMA PART 2
Husets Biograf