31.08 At 18.30
Movie Night! / Tomo Jacobson+Rasmus Kjærgård Lund solos release
Husets Biograf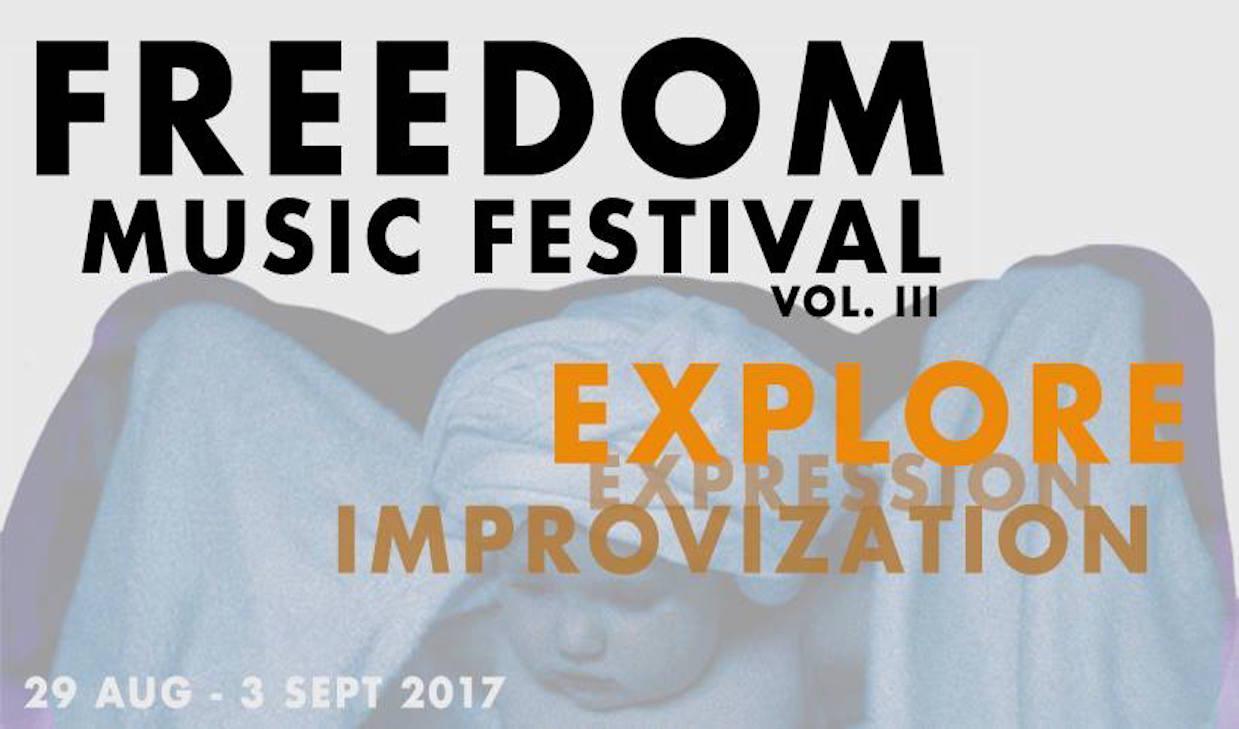 FREEDOM MUSIC FESTIVAL vol. 3
++++++++++++++++++++++++++++
6 days of free improvised solo and duo concerts, artist talks, free improv themed movie night, and much more are coming your way!
See full program at: https://www.facebook.com/events/291580374606953
Day 3 : Free Improv Themed Movie Night at Husets Biografen!
++++++++++++++++++++++++++++++++++++++++++++++++
6:30 PM : door opens
7:00 PM : 'The Breath Courses Through Us' (2013) – dir. Alan Roth (75 min)
8:20 PM : Tomo Jacobson & Rasmus Kjærgård Lund 'Solo no. 8' release party!
9:00 PM : 'Rising Tones Cross' (1984) – dir. Ebba Jahn (119 min)

'The Breath Courses Through Us' (2013) – dir. Alan Roth
—————————————————————————
'The Breath Courses Through Us' is a documentary film about the early 1960s avant-garde jazz group, the New York Art Quartet. The film focuses on the group's 35-year reunion, while reaching back through their recollections of their foundations and innovative musical ideas. The year 2014 is the 50th anniversary of this group, and a revolutionary period in jazz music, which declared its existence in the October Revolution in Jazz, in October 1964. The film features trombonist Roswell Rudd, late Danish-American reed player John Tchicai, drummer Milford Graves, bassist Reggie Workman and the late poet Amiri Baraka.
This will be a Danish premiere of the film, and it means a lot to all of us who had a chance to meet and listen to the great John Tchicai's music, to have it finally screened here in Denmark.
Tomo Jacobson & Rasmus Kjærgård Lund 'Solo no. 8' release party
——————————————————————————————
Well known to the Danish improv scene the double bass player Tomo Jacobson and the tubaist Rasmus Kjærgård Lund are doing two parallel solo projects this year – each of them is releasing a solo album every month with every time a new solo concept. That is 12 solo albums each in 2017! In between the film screenings there will be two short solo concerts from them, marking the release of Tomo's and Rasmus' 'Solo no. 8'. Great stuff!
'Rising Tones Cross' (1984) – dir. Ebba Jahn
———————————————————-
'Rising Tones Cross' is a documentary that like no other presents the New York free improv scene of the 80's, it is one that is widly considered to be a cult film by now. The two main voices of the film are American saxophonist Charles Gayle and late German double bassist Peter Kowald playing improvised music in basements, lofts, and at the Sound Unity Festival, the precursor to today's Vision Festival. Other musicians involved in the story are William & Patsy Parker, John Zorn, Wayne Horvitz, Billy Bang, Charles Tyler, Don Cherry, Peter Brötzmann, Irene Schweizer, Rüdiger Carl, Rashied Ali, Jemeel Moondoc, Marilyn Crispell, Dennis Charles… This film is a nostalgia piece and a valuable historical document in one. Trully amazing documentary, don't miss it!
31.08 At 19.00 / Doors At 18.30
Movie Night! / Tomo Jacobson+Rasmus Kjærgård Lund solos release
Husets Biograf
Admission 75kr
Entrance is 75 kr. for the evening or the festival pass