24.03 At 18.00
FETISH FILM FESTIVAL DAY 2
Husets Biograf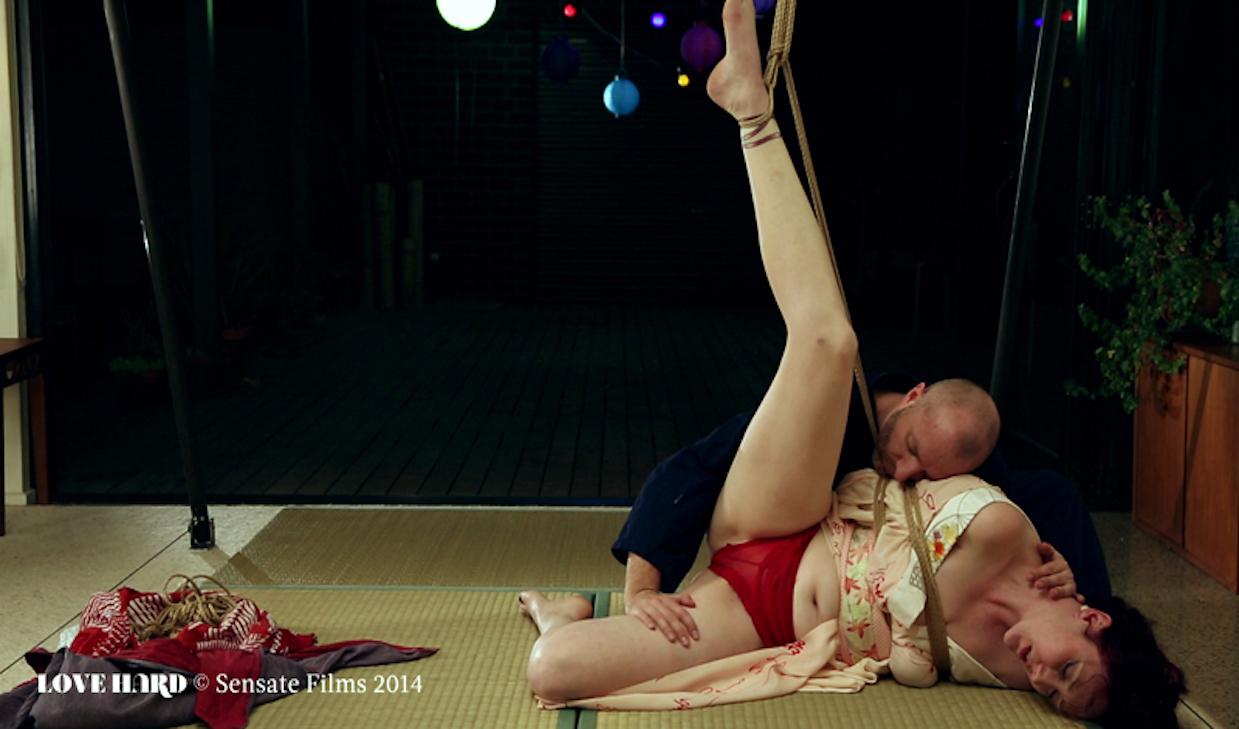 Over two days, the Fetish Film Festival Copenhagen celebrates kink subculture, erotica, ritual and diversity. The programme runs from revealing doumentaries on tickling secrets and BDSM, to rubber, age play, spanking, queer dance and a classic, satirical cyberpunk porn film. All films screened in English versions. Introductions by filmmaker Steen Schapiro. Drinks and chill-out in the lounge. A special THANK YOU to the German Fetisch Film Festival in Kiel / Andy!
There will be four shows, two per night.
SHOW 1: KINKY SHORTS – WILD AND FUN FETISH SHORT FILMS FROM THE GERMAN FETISH FILM FESTIVAL
SHOW 2: TICKLED – A REVEALING DOCUMENTARY ON A PARTICULAR FETICH
SHOW 3: LOVE HARD – IN-DEPTH BDSM RITUALS AND DOCUMENTARY
SHOW 4: RANDY, THE ELECTRIC LADY – CLASSIC CYBERPORN ON 35MM FILM
RESERVATIONS can be made via husetsbio.reservation@mail.dk or by calling 20297013 as a second option / no SMS. There are 4 different shows (see above.) Please include the word "FETISH 1", 2, 3 and/or 4 depending on which show you wish to reserve tickets for. If you have other questions contact Jack, our house manager, at jack.stevenson@mail.dk, or via 20297013 as a second option.
18.00 = CAFÉ & TICKET COUNTER opens / We have free (unnumbered) seating / Please remember we only accept cash or Mobile Pay
19.00 = SHOW 3: LOVE HARD – IN-DEPTH BDSM RITUALS AND DOCUMENTARY
LOVE HARD, 47 mins, 2014, by Gala Vanting & Bobby Harrington, Australia / This documentary on BDSM players in Australia is both touching, emotional, thought-provoking and hardcore.
PUSH ME by Tove Pils, Sweden, 25 mins, 2014 / A sweet and emotional drama about a young woman's journey into BDSM.
TAKEN 5 mins, 2012 by Viva, Gala Vanting & Aven Frey , Australia / Hardcore fantasies/lifestyle
CHRYSALIS 5 mins, 2014 by Magnolia, Australia / Personal body rituals
VITAL SIGNS 4 mins, 2015, by Gala Vanting / Queer x Blood


21.00 = SHOW 4: RANDY, THE ELECTRIC LADY – CLASSIC CYBERPORN ON 35MM FILM
RANDY- THE ELECTRIC LADY, projected on 35MM and introduced by Jack Stevenson + decadent film clips from 1971, on Copenhagen live sex shows etc. / This extraordinary psychedelic satirical porno film is a must-see! Starring Desiree Costeau ("Pretty Peaches"). Written by Terry Southern ("Dr. Strangelove"). Directed by Philip Schuman, USA, 76 mins, 1980
24.03 At 19.00 / Doors At 18.00
FETISH FILM FESTIVAL DAY 2
Husets Biograf
Admission 70kr
Ticket prices:

1 show = 70 kr.

2 shows on the same night = 125 kr.

4 (all) shows = 230 kr.



Please note: We do not accept credit cards, though we do accept Mobile Pay