27.04 At 18.00
DE VILDE ENGLE – DANMARKS FØRSTE ROCKERKLUB!
Husets Biograf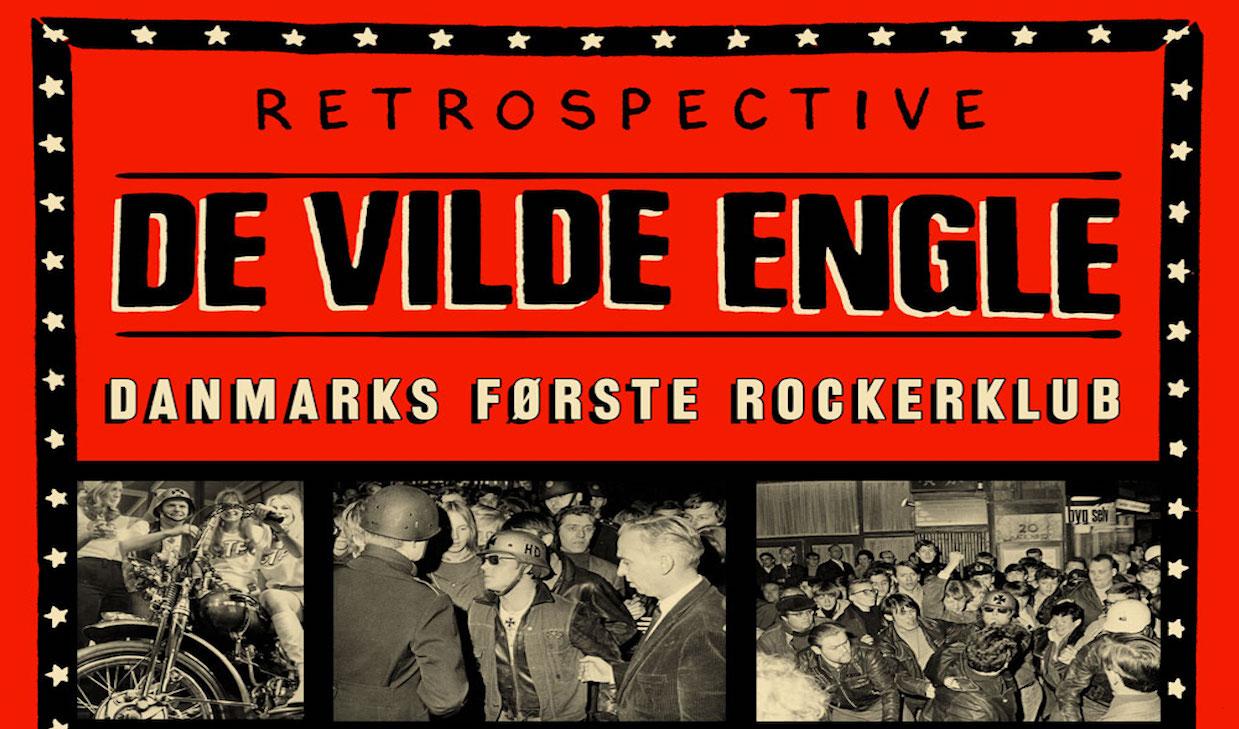 In May of 1969 'De Vilde Engle' showed up at the Saga Theater for the premiere of John Wayne´s "The Green Berets" and attacked a large mob of left-wingers who were protesting the film. The brawl got huge coverage in the media and became known as "The Saga War." It enshrined the group as the first high-profile biker gang in Denmark and leaders of working-class resistance against "leftist commie pinkos." Tonight we salute them and the influence they had on Danish popular and social culture. (This riot is discussed in "Vilde Engle – En Minoritet," and more background on the group can easily be googled.)
*RESERVATIONS can be made via husetsbio.reservation@mail.dk. Please include "VILDE ENGLE" and the number of reservations desired in the subject line of your e-mail, and you will receive a quick confirmation with further info. If you have other questions contact Jack, our house manager, at jack.stevenson@mail.dk, or via 20297013 as a second option. No SMS.
18.00 = CAFÉ & TICKET COUNTER opens / We have free (unnumbered) seating / Please remember we only accept cash and Mobile Pay
19.00 = VILDE ENGLE – EN MINORITET I DANMARK, in Danish dialogue with no subtitles, directed by Claus Ørsted in 1971, 31 minutes, on 16mm / De vilde engle og deres konfrontationer med hippierne. Filmen lader anføreren Bjørn Andersen alilas "Den lille røv med ører" og hans tro væbner Rense-Karl fortælle om sig selv og deres forhold til motorcykler, naturen, damer, politikere, demonstranter og gæstearbejdere.
20.30 = TRE SLAGS KÆRLIGHED (AKA BLACK VOLTAGE), 1970, 83 min., directed by Mac Ahlberg / This Swedish/Danish exploitation co-production explored hot-button topics of the day such as the sexual revolution, lesbianism, inter-racial relationship and rocker violence in such a lurid and tawdry fashion that it´s become a beloved cult classic and should make all Danes (who have a sense of humor) proud. It marks Det Vild Engle´s only other appearance on film. Screened on a 35mm print (with English dubbing) under the film´s US release title, BLACK VOLTAGE.
27.04 At 19.00 / Doors At 18.00
DE VILDE ENGLE – DANMARKS FØRSTE ROCKERKLUB!
Husets Biograf